Disclaimer: I was provided with free product in exchange for my honest review. All thoughts and opinions are my own and are not influenced by the developing company and/or its affiliates in any way.
Just to start with information about the brand-
Jessicurl checks off all the boxes of "can feel good about buying it" for the brand info. Vegan and cruelty free, founded by a woman, gluten-free products, and they make scent free options for people who are sensitive. And full disclosure (as opposed to the legal one above)- I liked this brand before they sent me any products. The picture posted along with the Spiralicious review was from long before I had even considered creating this blog.

*Read until the end for a promo code!*
Price point: Affordable, but not cheap
General pros:
– Mostly protein and glycerin free. Great for people like me who are sensitive to those ingredients.
– Brand carries samples for most of their products so you can figure out which ones are right for you before purchase (see example under conditioners review.)
– Conditioners are advertised as okay to leave in, eliminating the need to buy a separate product.

Gentle Lather Shampoo
Does just what it says. It's gentle, it lathers. It's SUPER runny so I feel like it can be little difficult to apply without using way too much, but once you get used to it- it's wonderful at cleansing without being overly drying. Since it's so liquidy you don't have to use much since you can move a thin coating of it around your scalp as needed. As a wavy, I love cleansers that can do this since I need more than just a co-wash to avoid buildup, but don't want to dry out my hair either. I do wish they had a tip on the container instead of a normal conditioner cap since it'd make it easier to use.

Aloeba Daily Conditioner
This conditioner works well, but is a little light for my tastes since my hair is on the coarse side. So if you had just deep conditioned and want something lighter, have finer hair, or even are just looking for a lightweight conditioner as a leave in- this is a great option. On days that I need heavier conditioning, but still want to use this product, I'll just mix in a little bit of another conditioner and get the best of both worlds!

Too Shea! Conditioner
Outside of the fact that I love the name of this conditioner (En guarde!), I'm surprised that I liked this more than the Aloeba Daily Conditioner. Generally products that promote the shea butter content are way too heavy for my hair. This conditioner is wonderful. I'm glad I was sent a small sample pack of this! If you're not sure which conditioner is a better fit for you, I would suggest getting samples of both. Make that all 3! And read my note on the Deep Treatment.

Deep Treatment
This is one of my FAVORITE deep conditioners. I love that it's protein free, the citrus lavender smells heavenly, AND it's the perfect amount of "buttery" without causing build up on my hair. This is a holy grail product for me. Hands down. While I only use this as a deep conditioner, I have heard people of using it as a regular conditioner and could definitely see how that would work well.

Confident Coils
Unfortunately this did not work for me at all. I actually advised the brand not to send me this since I had tried it in the past and knew that my hair disliked it. I think my hair might hate polyimide-1. Which is a bummer since I know this product worked very well for others. I still won't discourage you from trying it, I like so many of the other products in the line and it'd say it's more common for hair to love that ingredient than hate it. If I understand it correctly, it binds to damaged or open parts of the hair shaft. Since my hair is relatively healthy and low porosity, I'm going to assume it may just not be the correct combination for my hair.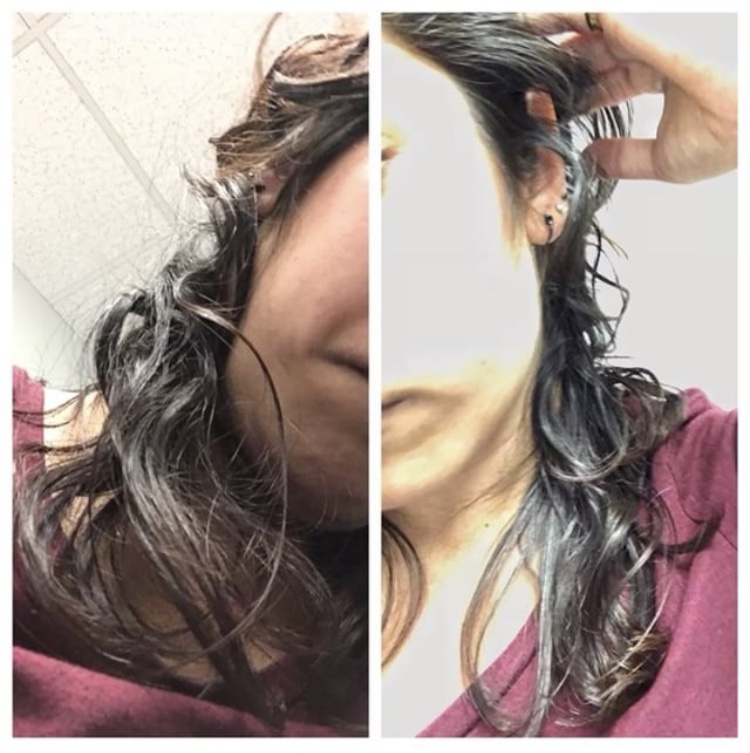 Rockin' Ringlets
I make homemade flaxseed gel. When I first tried this, I wasn't sure if it was worth the price over the homemade stuff, and to be honest, I'm still not sure. But I do love that it's shelf stable vs I either have to use the homemade stuff up immediately or put it in the freezer- so it definitely wins out for convenience. The major con is that it can be a little difficult to use since it's so watery. But when all else fails- mix it up! In this case, I mean mix it in with your leave in or styler. I've done it both ways and it makes application a ton easier. I love how flaxseeds work as a curl enhancer, so by mixing it with a styler it gives amazing results. Just to be clear, the homemade stuff is also messy to use since it's so slimy.

Spiralicious Styling Gel
This is one of my favorite stylers. In general I like cream gels. My hair can't generally tolerate large amounts of cream, so a gel that has just enough cream in it is wonderful. This styler is protein and glycerin free- which makes it ideal for weather extremes and low porosity hair! Also makes for a great gel to refresh with since it's so moisturizing and not at all sticky. Only downside is not a ton of hold. Especially during the summer high dew points and humidity, I often need to layer a stronger hold gel on top.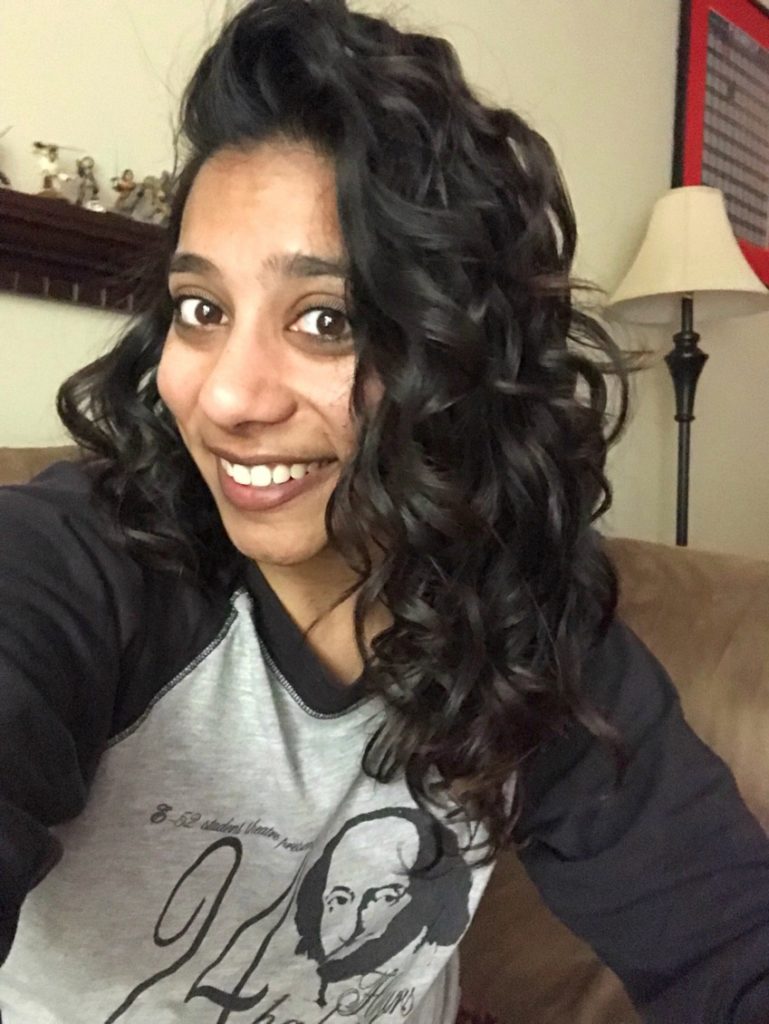 Oils
I was sent samples of both the Oil Blend for Softer Hair and the Stimulating Scalp Massage Oil. Being honest, I don't notice much difference with the Oil Blend for Softer Hair and just some of the old blends I make at home. I have nothing bad to say about it, but since I have good oils at home, I'm just as content with those. I do really like the Stimulating Scalp Massage Oil. It is hard to get the proportions just right for stimulating blends at home to reach that balance between helpful and not too potent and irritating, and this blend is just right.
Misc. notes:
I've heard multiple people saying that Gelebration reminded them of a watered down Rockin' Ringlets and was great for refreshes. So it occurred to me, why not try to water down Rockin' Ringlets for a refresh! So I did 1:1 (and on another occasion a 2:1) water to Rockin' Ringlets to dampen my hair and then used a little more Spiralicious to refresh and it came out great! I can't compare it to Gelebration since I've never actually used it, but I'm happy with my results regardless of how they'd stack up to the other product.

Jessicurl has free shipping on the 15th of every month. If you're not in a rush, I definitely suggest taking advantage of the savings!

Jessicurl was also nice enough to provide a coupon code for my readers! Use SANA20 to receive 20% off orders over $20 at Jessicurl.com from now through 12/1/2019.
Have you tried these products and have feedback? Any major points I missed? Comment and let me know!
Please follow and like us: