Disclaimer: I was provided with free product in exchange for my honest review. All thoughts and opinions are my own and are not influenced by the developing company and/or its affiliates in any way.
Disclaimer #2: This hair dye is NOT CG approved. If you are a strict follower of the curly girl method, please do not use these since it contains mineral oil fairly high on the ingredients list and silicone a bit further down.
I've been itching to dye my hair again for a while, but didn't want to undo all of the work I've done to get my curls healthy. One of the downsides to having such dark, low porosity, coarse hair is that you need to damage it a LOT in order to get it to lighten at all. But Zotos Professionals was nice enough to send me three colors of their Kuul Funny Colors Semi Permanent Hair Color to try to see if I could at least get a tint of color to show up. I tried blue, purple, and red.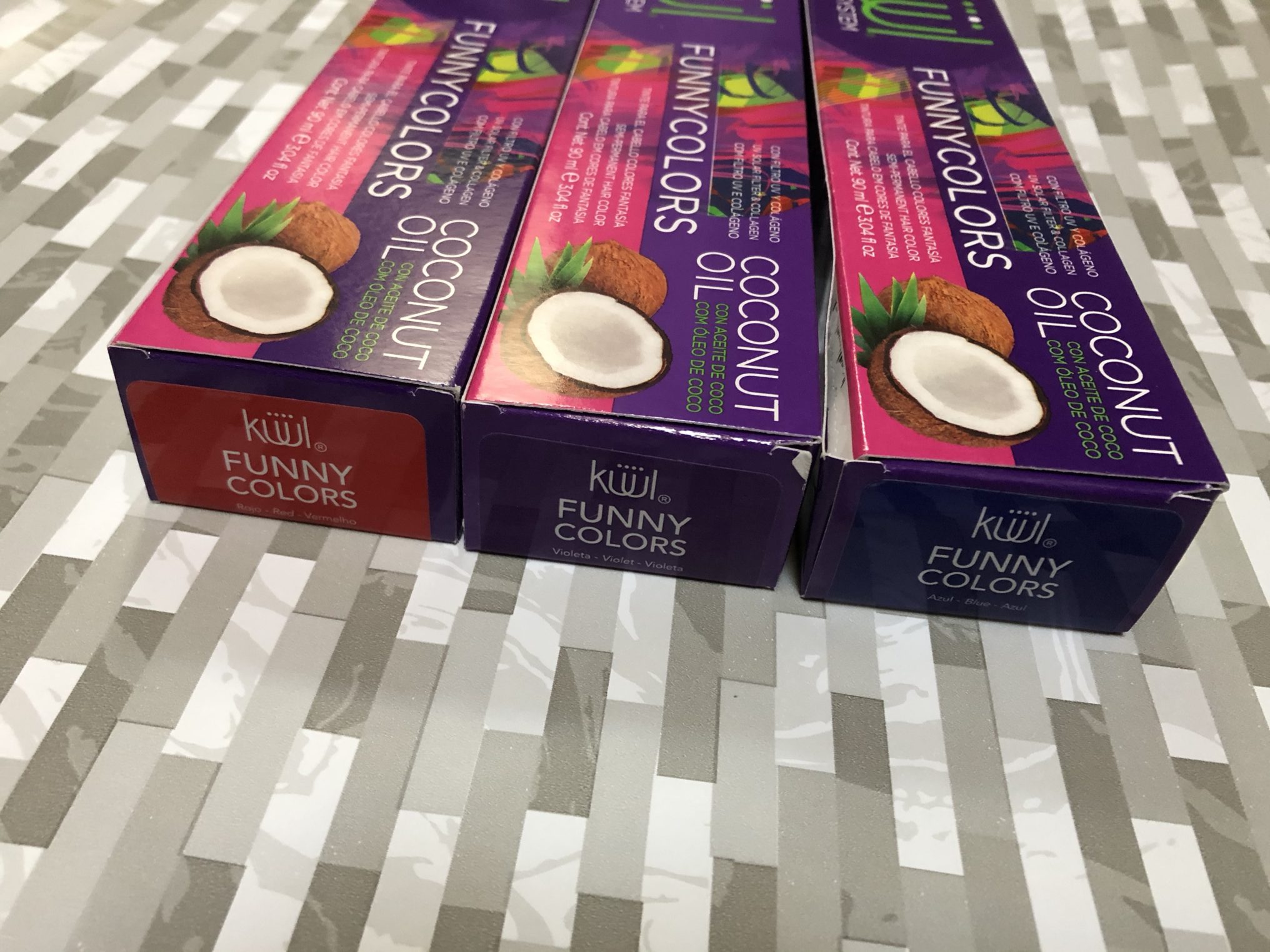 Process
The instructions state to wash with any of their shampoos, towel dry, apply dye for 25-45 minutes, then lightly shampoo before using one of their conditioners. Well, seemed silly to buy extra shampoo and conditioner so I checked that their shampoos contain sulfates and washed with Suave Daily Clarifying Shampoo. Once my hair was saturated in dye I left it on for 45 minutes (since my hair tends to take longer to take color), then co-washed with As I Am Coconut Co-wash and used my normal GVP Conditioning Balm.

Ease of Use
I have to say I was pleasantly surprised. I got blue, red, and purple- and managed to only lightly stain my bathroom. That's a major plus! Even the surfaces of my sink that I hadn't protected enough were barely noticeably colored after I took a Mr. Clean Magic Eraser to it. My tub had a slightly blue tinge post-Magic Eraser, but that's no so bad. After that I was more careful to keep rinsing my tub as I washed out the other two colors and didn't have any problems.

I also wasn't sure if it'd be impossible to get through my hair after clarifying without conditioning afterwards, but it had quite a bit of slip to it and I was able to easily work it through my hair.

Price Point
They retail for $5.99 each at Sally Beauty Supply. With my density and length of hair, I needed about a tube and a quarter to saturate my hair. A lot of dyes I would need about a tube and a half- so I think that's where the ease of spreading it came in. Overall I think it's quite affordable.

Results
Unfortunately they didn't show up in my hair at all. I did, however, make a rookie mistake when using the blue. It's been so long since I've dyed my hair funny colors that I forgot to put gloves on when washing the dye out of my hair. My hand did end up slightly blue. I did not repeat the mistake with the other colors and my hands were fine.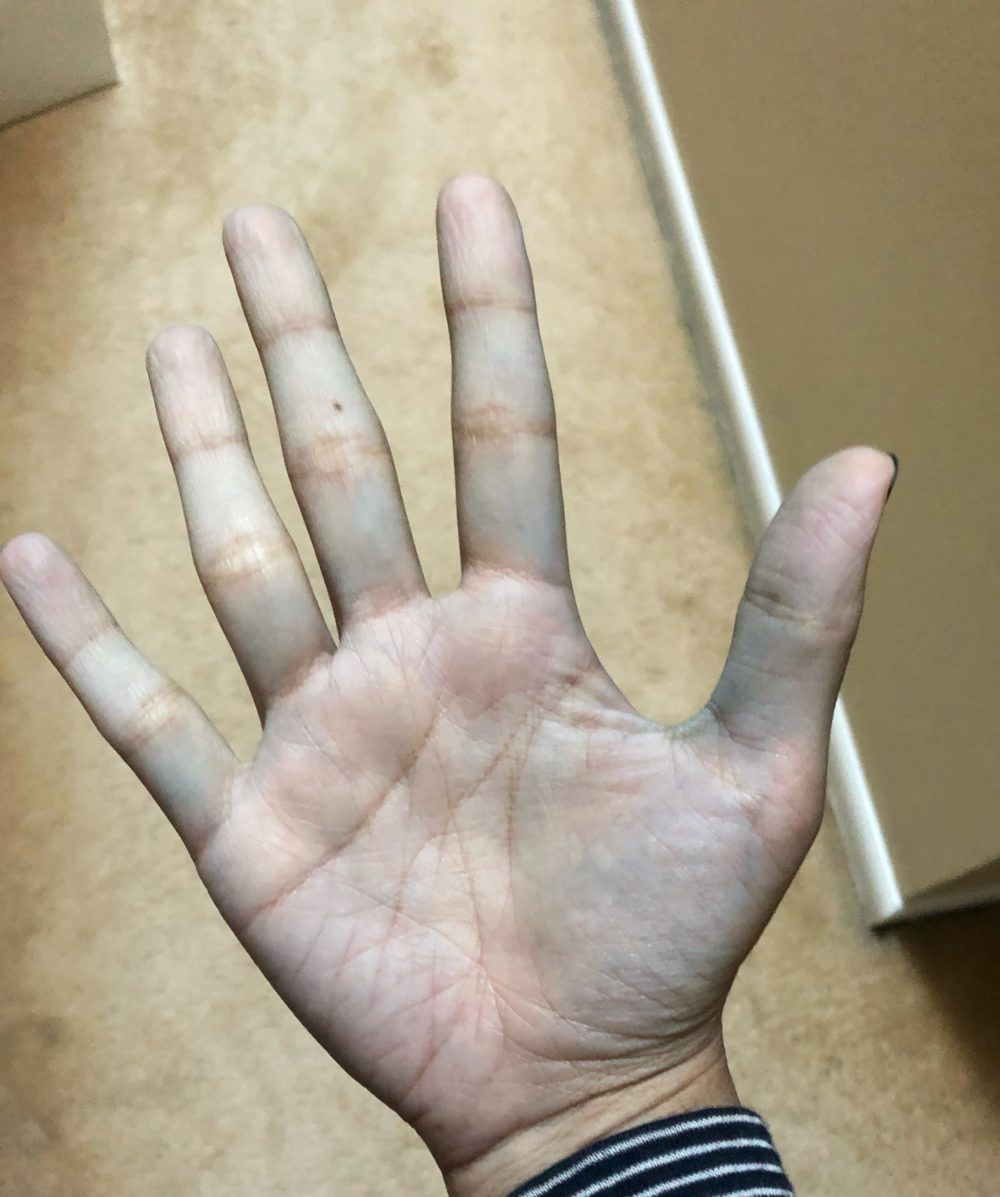 Verdict
Am I upset that I tried it? Absolutely not. It was worth a try. But I think I'll have to stick with wash out colors that sit on top of the hair for now. I'm sure I'll eventually bite the bullet and bleach it again to relive my plum purple glory days.
https://www.instagram.com/p/B4iTzUdFzve/?utm_source=ig_web_copy_link
Please follow and like us: